Aurora Tower's has been home to the following tenants; many since completion of construction in 2006.
AlphaSights provides global investment and business professionals with on-demand access to the knowledge they need across all industries and geographies. AlphaSights connects decision-makers from investment management, private equity, management consulting,
Cognizant is one of the world's leading professional services companies, transforming clients' business, operating and technology models for the digital era. Our unique industry-based, consultative approach helps clients envision, build and run more innovative and efficient businesses. Headquartered in the U.S., Cognizant is ranked 193 on the Fortune 500 and is consistently listed among the most admired companies in the world. (Nasdaq: CTSH)
Commvault is an American publicly traded data protection and data management software company headquartered in Tinton Falls, New Jersey.
Commvault enterprise software can be used for data backup and recovery, cloud and infrastructure management, retention and compliance.
The Economist Group is a media company headquartered in London, England. It is best known as publisher of The Economist newspaper and its sister lifestyle magazine, 1843.
The Economist Group specializes in international business and world affairs information.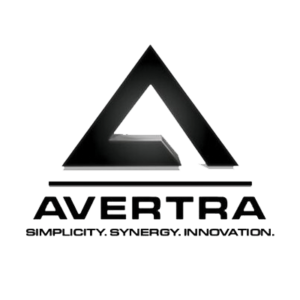 We value our entire ecosystem. Our global partners and technology community are a unique advantage we bring to the table. Our powerful, flexible technology platform accelerates agile projects, streamlines maintenance and make simplifies your landscape. Together we can change the industry.
Gameloft SE is a French video game publisher based in Paris, founded in December 1999 by Ubisoft co-founder Michel Guillemot. The company operates 18 development studios worldwide, and publishes games with a special focus on the mobile games market. Formerly a public company traded at the Paris Bourse, Gameloft was acquired by media conglomerate Vivendi in 2016.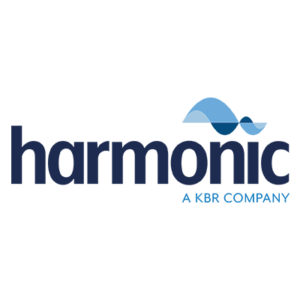 Harmonic is leading the transformation for video, cable and media companies, with smarter, faster, and simpler solutions. For the past 25 years we have been at the forefront of industry innovations every step of the way. Whether it be simplifying streaming using the cloud or software as a service, or by helping cable operators roll out next-generation gigabit services, we empower our customers to monetize and deliver their content to every screen.
Keeping payment information secure online is scary. We are here to calm your fears. In the business since 1997, we are an industry-leader in secure payment portals and continue to be at the forefront of new technology that keeps your information protected.
CM.com (AMS: CMCOM) is a global leader in cloud software for conversational commerce that enables businesses to deliver a superior customer experience.Our communications and payments platform empowers marketing, sales and customer support to automate engagement with customers across multiple mobile channels, blended with seamless payment capabilities that drive sales, gain customers and increase customer happiness..
EstateMaster is the industry-leading property development feasibility and management software. Trusted by the leading property developers across the Asia Pacific, ARGUS EstateMaster is an intuitive end-to-end solution to manage your entire development project – all the way from project concept to completion.
We see a future where automation liberates people from mundane tasks to solve more creative, higher order business challenges. Our technology empowers everyone to unleash their potential in the workplace—and in their life's work. In other words, to go be great.
We're working to drive patient-centered progress in innovation, affordability and access to life saving prescription drugs. We believe there's a better way to approach health care in the United States. .
We offer award-winning Network Assurance and Experience Assurance solutions that enable Communications Service Providers (CSPs), Managed Service Providers (MSPs) and enterprises to launch and manage 5G and enterprise services with high performance, at scale. Our telco transformation solutions are based on 25+ years of experience and expertise gained at the world's largest, most diverse and most complex networks.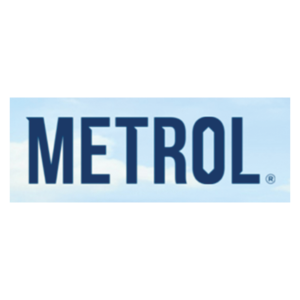 Metrol provide downhole wireless solutions for the oil industry using acoustic, electromagnetic and inductive telemetry. Our success is built on offshore experience informing our design criteria and delivering rugged and complete solutions for the downhole environment. .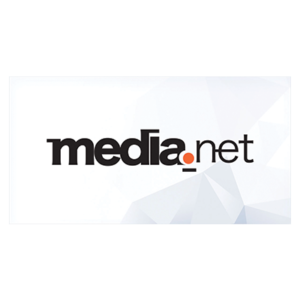 Media.net is a technology company comprising of 1250+ employees focused on developing innovative monetization products for digital publishers and advertisers.
Media.net's vast product suite leverages a strong foundation of best-in-class contextual targeting and an unmatched capability to unify disparate marketplaces to maximize competition and value for publishers and marketers.
EPAM Software Engineering and Consultancy Services LLC
We can help you reimagine your business through a digital lens. Our software engineering heritage combined with our strategic business and innovation consulting, design thinking, and physical-digital capabilities provide real business value to our customers through human-centric innovation.
SL2 Labs incubates projects which we believe are breaking new ground. We create a scaffold around these projects providing them support at every stage of their development. From branding, tokenomics, go to market, launch, listing, partnerships, PR and more, we work tirelessly to ensure maximum impact.
We offer advisory to projects who are further along in their journey but need support to achieve their goals.
Hello! We are Beyond ONE. We are a different kind of technology, media and telecommunications company. We are radically reshaping the way personalised digital ecosystems are created and offered to consumers in high growth markets around the world. We create hyper-customised digital experiences that make a more inclusive, colourful and connected world for everyone. Let's disrupt for good.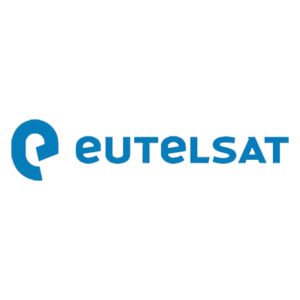 The European Telecommunications Satellite Organization (EUTELSAT) was originally set up in 1977 (45 years ago), by 17 European countries as an intergovernmental organization (IGO).
Its role was to develop and operate a satellite-based telecommunications infrastructure for Europe. The Convention establishing the European Telecommunications Satellite Organization EUTELSAT was opened for signature in July 1982 and entered into force on 1 September 1985.
Korea Gas Corporation (KOGAS) is a South Korean public natural gas company that was established by the Korean government in 1983.
KOGAS has grown into the largest LNG-importing company in the world and operates four LNG regasification terminals and 4,945 km of natural gas pipelines in South Korea.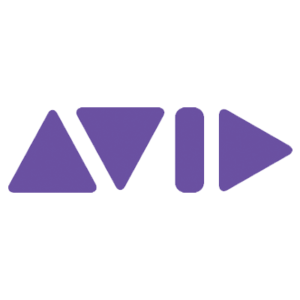 Today, Avid is reshaping the entire media value chain with powerful technology for creating, managing, storing, distributing and monetizing film, television and music.develops, markets, sells, and supports software and integrated solutions for video and audio content creation, management, and distribution.
It is a technology provider to the media and entertainment industry.
PERFORMANCE COMMUNICATION
We are multi-award-winning sports, automotive and technology brand communications specialists. Founded in 2002, with a team of 50 full-time staff across offices in London and Dubai, we are dedicated to the delivery of innovative and exciting campaigns.
We are an agency of proactive and down-to-earth sports fans and petrol heads and tech enthusiasts who do what we love and love what we do.
blueapple is an award-winning Advertising, Creative and Digital agency built on a team of specialist professionals with regional and global experience.Sure, it's as easy to remember as blue denim and A for apple.
It clearly winks at a great icon. And it's the simplest way to describe us: we are one of the leading advertising and digital agencies in Dubai, born with a very different DNA.
Infosys is a global leader in next-generation digital services and consulting. We enable clients in more than 50 countries to navigate their digital transformation.
With over three decades of experience in managing the systems and workings of global enterprises, we expertly steer our clients through their digital journey.
Emakina was created in 2001 by the merger of three agencies with complementary expertise: Emalaya, NetAtWork, and Ex Machina. In 2006 it entered Alternext, Euronext's segment for growing SMEs.
This splash into the financial markets enabled Emakina's expansion, which started in 2007 with the acquisition of Belgian agencies The Reference, Design is Dead, and Your Agency, which have been part of the Emakina Group ever since.
From m-learning to mobile gaming, Mobitrans is the global leader in value added services for mobile devices. Founded in 2006 and headquartered in the vibrant city of Dubai, Mobitrans employs over 50 multinational experts in the digital media industry. In partnership with over 120 mobile operators and advertisers worldwide, we have expanded our award-winning portfolio into 42 countries, and are live on every continent.
Nicolas Hallak the famous Hairdresser owner of Nicolas & Jean salon – Media One Hotel, Nicolas Beauty Salon – Grand Plaza Mövenpick Nicolas & Jean Beauty Salon by Samer – Studio One Hotel.
MIKEL launched its first coffee store in 2008 in the city of Larissa In the years that followed, MIKEL gradually expanded throughout Greece with the city of Volos being the starting point As of recently, MIKEL has expanded beyond Greece, launching its first coffee store in the United Arab Emirates in 2016.
The company has already opened four stores in Dubai and imposed itself as an important competitor in its sectorAs of March 2018, the company has also begun operating in London.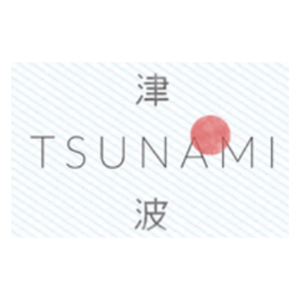 At tsunami our cheerful and cozy atmosphere is as good as our food with all our servings prepared on the spot. We invite our diners to explore their gastronomic boundaries by pairing traditional Japanese offerings with new and refreshing flavors and textures.
Tsunami's was born in 2002 surrounded by snow in the heart of Faraya/Kfarzebian, small and cozy place now followed by 4 siblings along the Lebanese coast.
ClockSpring|NRI is the high-performance critical infrastructure solutions company providing innovative, tested, safe, and environmentally-conscious asset integrity solutions for construction, maintenance, and rehabilitation of critical infrastructure. ClockSpring|NRI performance products, and associated engineering support and training services, are used by trained third-party professionals to construct, maintain, and rehabilitate pipelines, natural gas distribution lines, high-consequence industrial pipework, water and wastewater pipelines, and civil structures.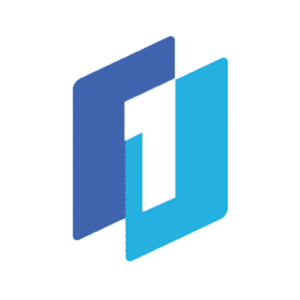 Together we want to expand and grow your business into new markets, by offering your customers and potential new ones a simple and seamless payment method that ensures a great first user experience and promotes your product.
We run all of our marketing campaigns via Google's advertising networks and don't make use of any affiliate networks. Our collaboration with Google has resulted in a unique partnership.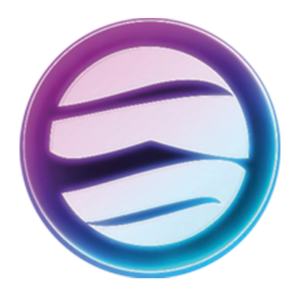 Imagine owning a rare car which you can showcase or even race on a virtual track against other players. Maybe you could own a unique spaceship to exhibit or explore in VR space? Or perhaps you want to show off your digital collection of vinyl album covers which can also unlock music – all in your personal lounge. It's all possible in Terra Virtua. Your experience begins with owning your unique digital assets which you and your friends can share, trade, exhibit, play and enjoy.
The commercial real estate industry is not the same as it was yesterday. Today's professionals face a host of challenges: disruptive business models, globalization, the demand for accelerated transactions, increased transparency – all combined with significant regulatory pressures.That's where we come in. We are a trusted partner to the CRE industry, driving change through innovative solutions and expert advice. Our multi-disciplined team of professionals has the experience and insights to empower clients to make informed decisions and drive strategic growth.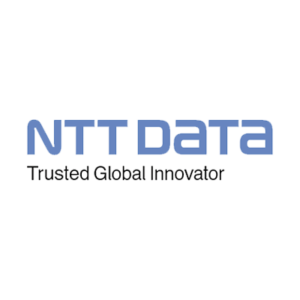 When we entered the Global 2nd stage in 2017, we aimed to establish our local presence further, to grow as a global brand. This was based on the Global 1st stage, where we focused on expanding our global coverage mainly into the US and EMEA regions.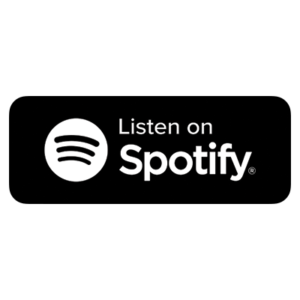 Spotify is a Swedish-American audio streaming and media services provider founded on 23 April 2006 by Daniel Ek and Martin Lorentzon. It is one of the largest music streaming service providers with over 406 million monthly active users, including 180 million paying subscribers, as of December 2021.Spotify is available in most of Europe and the Americas, Oceania, with a total availability in 184 markets.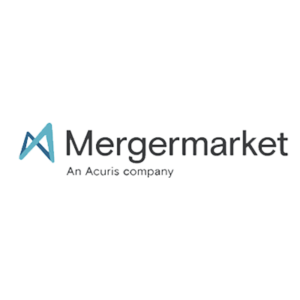 Acuris is a financial news and data firm known for its products fixed income research provider Debtwire and Mergermarket, a specialist in M&A intelligence. It is owned by ION Investment Group, a financial software and data business which owns Fidessa and Dealogic. ION Group bought the company from BC Partners, a private equity group, and GIC Private Limited, Singapore's sovereign wealth fund, in 2019. Formerly known as Mergermarket Group (Mergermarket Ltd.), the company has 1,300 staff, including 600 journalists and analysts, in 67 locations around the world. with headquarters in London, New York, Mumbai and Hong Kong.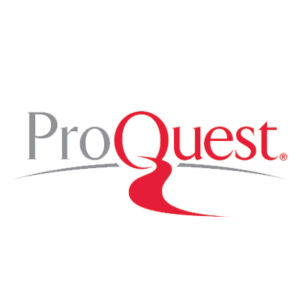 ProQuest is committed to empowering researchers and librarians around the world. The company's portfolio of assets — including content, technologies and deep expertise — drives better research outcomes for users and greater efficiency for the libraries and organizations that serve them.
Being Socially and Environmentally Responsible; Investment Banking & Wealth Management contribute in an important way to recover competitiveness and help the market to give responses to a profound industrial reassessment which causes changes in lifestyles and consumer spending.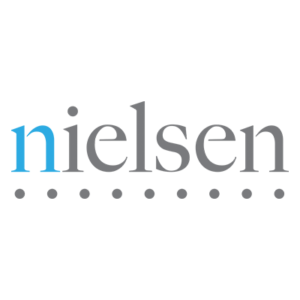 Nielsen is a global leader in audience insights, data and analytics, shaping the future of media.
Measuring behavior across all channels and platforms to discover what audiences love, we empower our clients with trusted intelligence that fuels action.
RECV is a company that offers a cutting-edge platform for merchant cash advances. Our modular solutions are designed to cater to the unique needs of lenders and borrower, helping them to succeed in today's fast-paced digital economy.
Welcome to HMD, The Home of Nokia Phones.
HMD is an independent Finnish company. We believe that mobile technology can enhance our everyday lives – that is why we're working to make it accessible to everyone with devices that embody our principles of design.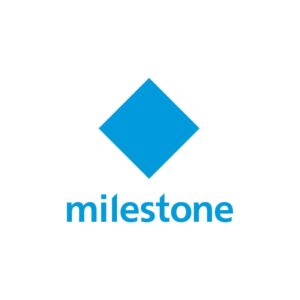 Milestone Systems is a global leader within open platform video management software (VMS) for IP network-based video surveillance, dedicated to deliver high quality business video platform software, in which our community of hardware and software partners can integrate their video solutions for security and beyond security purposes. Our objective is to improve our community customers' organizational processes and safety level through the management, integration and distribution of digital video data.
ETS Global is committed to providing public and private organisations with fair and valid assessment solutions that support them in selecting and developing human skills.
Powering a new relationship between music & brands. We turn consumers into fans, giving our partners access to the entertainment world and delivering emotion, experience, exclusivity, intimacy and engagement through unique and innovative concepts.

QIRAD is an international property development & investment company that envisions, conceptualizes, implements
and enhances quality real estate assets from the initial business model and architectural concept to sales &
marketing, with a turnkey solution, operating as a service provider, partner or white label developer.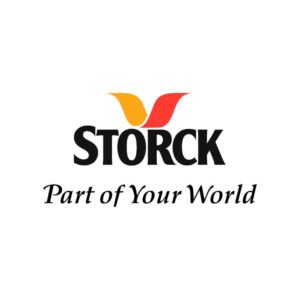 For the sweet moments in life: For decades AUGUST STORCK KG successfully produces quality sugar confectionery
and chocolate specialties. Starting as a candy manufacturer in 1903, the company is still an owner-managed family
business and is among the largest confectionery manufacturers worldwide. More than 100 countries around the
world are supplied with the unique brands and products.
Euro-chic chain for pastas, pizzas & more, ordered cafeteria-style in modern environs with a bar.
The OPSWAT cybersecurity platform gives public and private sector organizations the critical advantage in protecting even the most complex networks.
3D marX provides tailored solutions for all businesses wanting to showcase and market their space, venue, product or produce. 3D marX is like no other; we focus on closing the gap between your business and your customer by including your unique selling points using our 3D technology to immerse your customers into your virtual world
BIC is a world leader in stationery, lighters, and shavers. For more than 75 years, the Company has honored the tradition of providing high-quality, affordable products to consumers everywhere. Through this unwavering dedication, BIC has become one of the most recognized brands and is a trademark registered worldwide. Today, BIC products are sold in more than 160 countries around the world and feature iconic brands such as Cello®, Conté®, BIC FlexTM, Lucky Stationery, Made For YOUTM, Soleil®, Tipp-Ex®
Gratifii (ASX:GTI) is an ASX-listed technology company that enables businesses to drive customer engagement with loyalty and rewards programs. Our core product, Mosaic™, is a customer enterprise engagement platform that is modular, scalable and globally portable.
For over twenty years, Witbe's mission has been to help digital service providers measure and improve their Quality of Experience. Our revolutionary technology can automatically test and proactively monitor any device, over any network, anywhere in the world.
DYNADMIC MIDDLE EAST FZ LLC
DynAdmic curates digital video advertising inventory from the world's leading websites by utilizing smart targeting, activating brand safety and fraud security, while focusing on campaign performance metrics. Using contextual modelling, ​​DynAdmic's unique proprietary technology uses audio recognition and AI semantic analysis to help media agencies and direct advertisers target their qualified and relevant audience based on their real-time interests.;
The fast-growing Subscription Economy requires more and more businesses to focus on the lifetime value generated from their customers. CLTV is rapidly becoming a key success factor and a de-facto business KPI. Flytxt makes it easy for subscription and usage-based businesses to maximize CLTV through well-trained AI solutions.
ORSERS CONSULTING SERVICES
ORSERS was founded in the year 2016, out of a necessity to provide top quality Oracle solutions and implementation support to businesses scaling up. An Oracle GOLD Partner and Oracle Approved Education Centre, ORSERS today has established itself as an IT System Integrator and Training Delivery Provider for tech and middleware solutions across the spectrum of Oracle's offerings.
The Media Connector is a leading provider of cutting-edge technologies and services, offering scalable solutions for companies of all sizes.Founded by a team of media professionals with more than 25 years of experience, who found a lack of efficiency while planning digital Out-Of-Home campaigns. The founders started scribbling their ideas to create a faster and easier solution for marketers to display their message on digital out of home screens.

In 2009, five like-minded entrepreneurs wanted to start something more than just a business; they wanted to build a platform for Creating Abundance. Our story is what happens when people are truly committed to showing up powerfully in life. Our experienced team is full of passionate individuals who are dedicated to the contribution they can make in the world.
From our founding in 2000, Arbitech has become the world's leading independent distributor of data center products, and a valuable complement to conventional distribution options. By providing quality products, quickly and efficiently, at low, hassle-free prices, Arbitech enables you to win more business.
The leading provider of integrated drug knowledge that helps healthcare professionals make precise decisions.
With a team of highly qualified clinicians, knowledge specialists, and IT experts, our team offers an unmatched depth of experience in successfully developing, maintaining, and implementing fully integrated drug knowledge.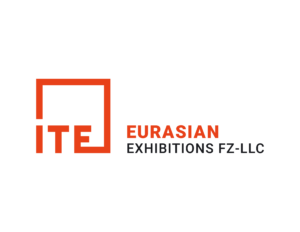 We have been organizing the largest industry exhibitions and events in Russia since 1991.
The operator of Gazprom's E&P  projects abroad. Based in Saint Petersburg, Russia, the Corporate Service Center provides advisory support to the companies within the Gazprom EP International B.V. Group. Our key areas of focus include managing upstream projects; searching, evaluating, and acquiring new petroleum assets in the world's major oil and gas regions; and representing Gazprom before foreign private and state-owned companies.
Much like the cultural melting pot that is Dubai, the Hunter Foods tight-knit team is made up of individuals from all corners of the globe with each member contributing his or her own unique experiences, expertise and perspectives but with a shared belief in good food, good ethics and good people. As a Dubai-based, family-run business with a vast global reach, innovation and flexibility is key and Hunter Foods is a thought-fueled environment that welcomes new challenges.
BankerWay is a banking systems integrator and service provider that uses proven methodologies to help banks and financial institutions with transformation projects, hybrid system integration and system customization. We support our clients to maintain competitive advantage in the face of rapid consumer demand changes, emergence of new technologies, and growing competition.
The Korea Creative Content Agency (KOCCA), a governmental agency that oversees and coordinates the promotion of the Korean content industry, was established in May 2009 by integrating five related organizations, including the Korean Broadcasting Institute, the Korea Culture & Content Agency, and the Korea Game Agency.
We pride ourselves on our best of breed security solutions and services that span a myriad of government, education and business verticals. Our staff is comprised of both certified technical and business professionals who can help you successfully navigate complexities of planning, design, implementation and management of securing data. Our approach is vendor agnostic giving our customers the freedom to choose the best customized security model for their business.
James Branding & Design FZ LLC
We are James, an international strategic branding and design agency with a proven reputation and track record for driving and delivering effective business results.
Dedicated to the success of our clients, we develop seamless brand solutions that change behaviour, transform business and drive sustainable growth. We do this by bringing together the power of creativity, curiosity and strategic expertise – helping ambitious clients unlock the potential of their brand vision and define business purpose.